Elevate the way your business operates with our premier offering, Total Care. Tailored to meet the intricate demands of today's fast-paced business environment, it encapsulates an all-encompassing IT support and maintenance program.
Key Features of Total Care:
Unlimited On-site Desktop Support: Our expert technicians are available during business hours to provide on-site assistance, resolving workstation and laptop issues promptly.
Unlimited Remote Service Desk/Help Desk Support: Access professional remote support during business hours for any workstation-related issues, ensuring minimal disruptions to your staff's workflow.
Staff and Device Onboarding: We handle device configuration, account creation, and all aspects of onboarding for new staff and devices, allowing your team to hit the ground running.
Staff and Device Offboarding: We manage the offboarding process for staff and devices, ensuring accounts are disabled, and security measures are maintained.
Vendor and 3rd Party Liaison: We collaborate with vendors like Telstra, Microsoft, Apple, and Google, streamlining communication and resolving any issues efficiently.
24/7 Network Monitoring: Our advanced monitoring system keeps a close eye on all licensed devices, providing real-time reporting and identifying potential issues before they escalate.
Critical Security Patch Management: Stay protected with the latest operating system updates as we manage and deploy critical security patches for your workstations.
Third-party Application Patch Management: We manage updates for third-party applications such as Chrome, Java, and Adobe Reader, ensuring optimal performance and security.
World-class Security Suite: We provide top-notch antivirus, desktop firewall, intrusion prevention, and web content filtering solutions for all approved devices.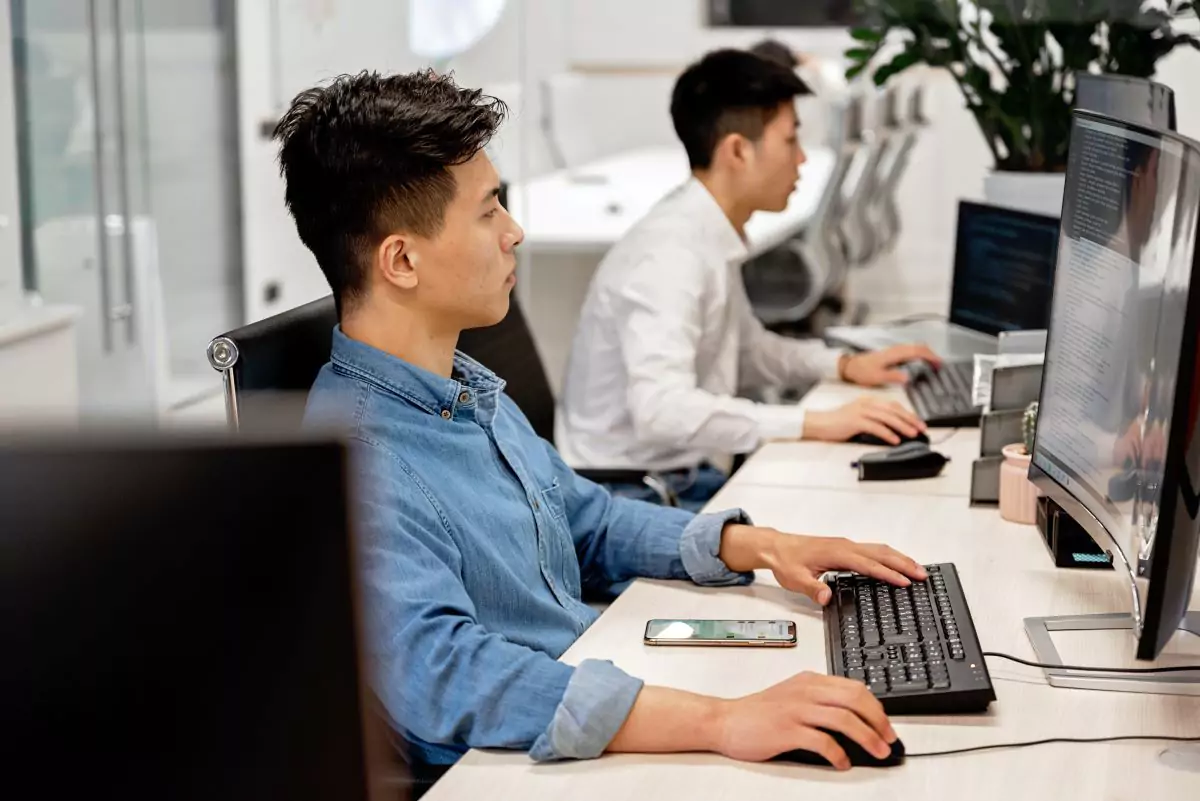 Backup System Management: Our team oversees your existing backup system, ensuring data protection and business continuity.
Proactive Device Maintenance: We proactively maintain your devices, addressing potential issues before they impact productivity.
Remote Daily Morning Device Checks: Our technicians perform daily remote checks on your devices, ensuring they are functioning optimally.
On-going Technology Roadmap Development: We help you plan and strategise for the future, ensuring your IT infrastructure evolves with your business needs.
On-site Quarterly Business Reviews: Our dedicated Virtual CIO/Chief Information Officer conducts on-site reviews, providing strategic insights and recommendations.
Prioritised Issue Response Time: Our Service Level Agreement guarantees prioritised response times, resolving your IT issues efficiently.
System and Environmental Reporting: We provide detailed reporting on your IT environment, allowing you to make informed decisions.
System and Environmental Optimisation: Our team optimises your IT infrastructure, enhancing system performance and reducing costs.
Licensing Strategies and Optimisation: We help you develop effective licensing strategies, optimising costs and ensuring compliance.
Strategic IT Planning Consultancy: Benefit from our expert advice on IT planning, infrastructure, and strategy.
Budget Planning and Cost Rationalisation: We assist you in budget planning, helping you identify cost savings and improve overall IT expenditure.
Invest in our Managed Workstation Service today and experience the advantages of a streamlined, efficient, and secure IT environment, backed by expert support and cutting-edge technology.
Why Total Care?
Our objective is to offer seamless IT operations, letting you focus solely on what you do best: running your business. And all this, starting at just $180 per device per month.