During an ongoing WebMeeting, there might arise an immediate need to share pertinent files with the attendees. 3CX WebMeeting makes this crucial aspect of collaboration straightforward and efficient.
Effortlessly Share Documents in Your WebMeetings
1. Initiate the Sharing Process
While you're engrossed in the WebMeeting, simply drag the file you wish to share to the designated chat section of the interface.
2. Automatic File Dissemination
Once you've dropped the file in the chat section, it becomes instantly accessible to all meeting participants.
3. Smooth Download Experience
The attendees can effortlessly download the shared file, ensuring that everyone is on the same page and can refer to the document whenever required.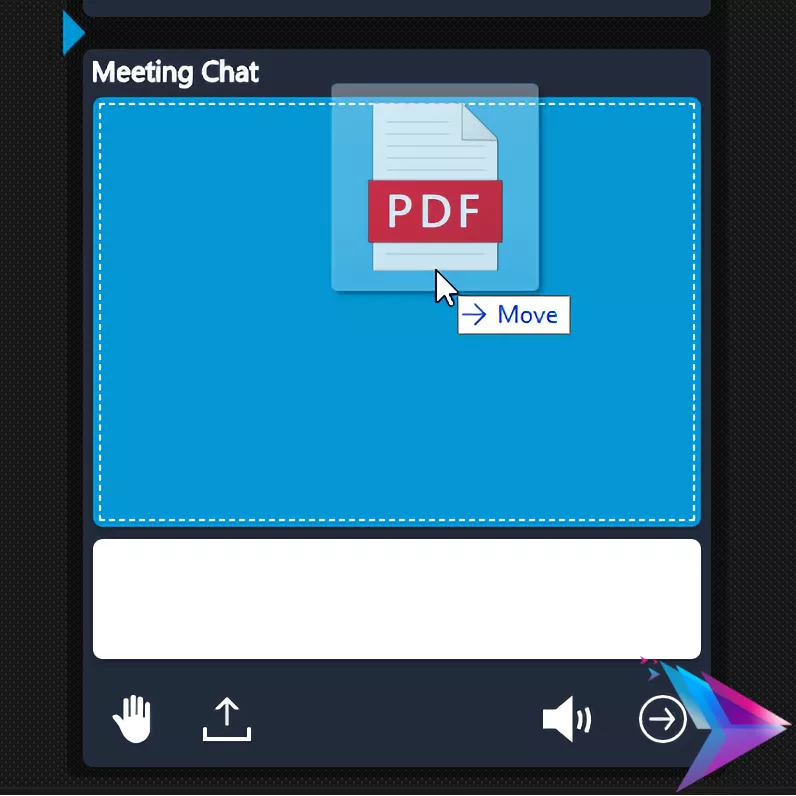 Experience 3CX WebMeeting's Comprehensive Suite of Features
The file-sharing capability is merely a facet of what 3CX WebMeeting can accomplish. Dive deeper into its myriad features with a live demo that our team is eager to provide. To embark on this journey of enhanced communication, ring us up at 1300 024 748.